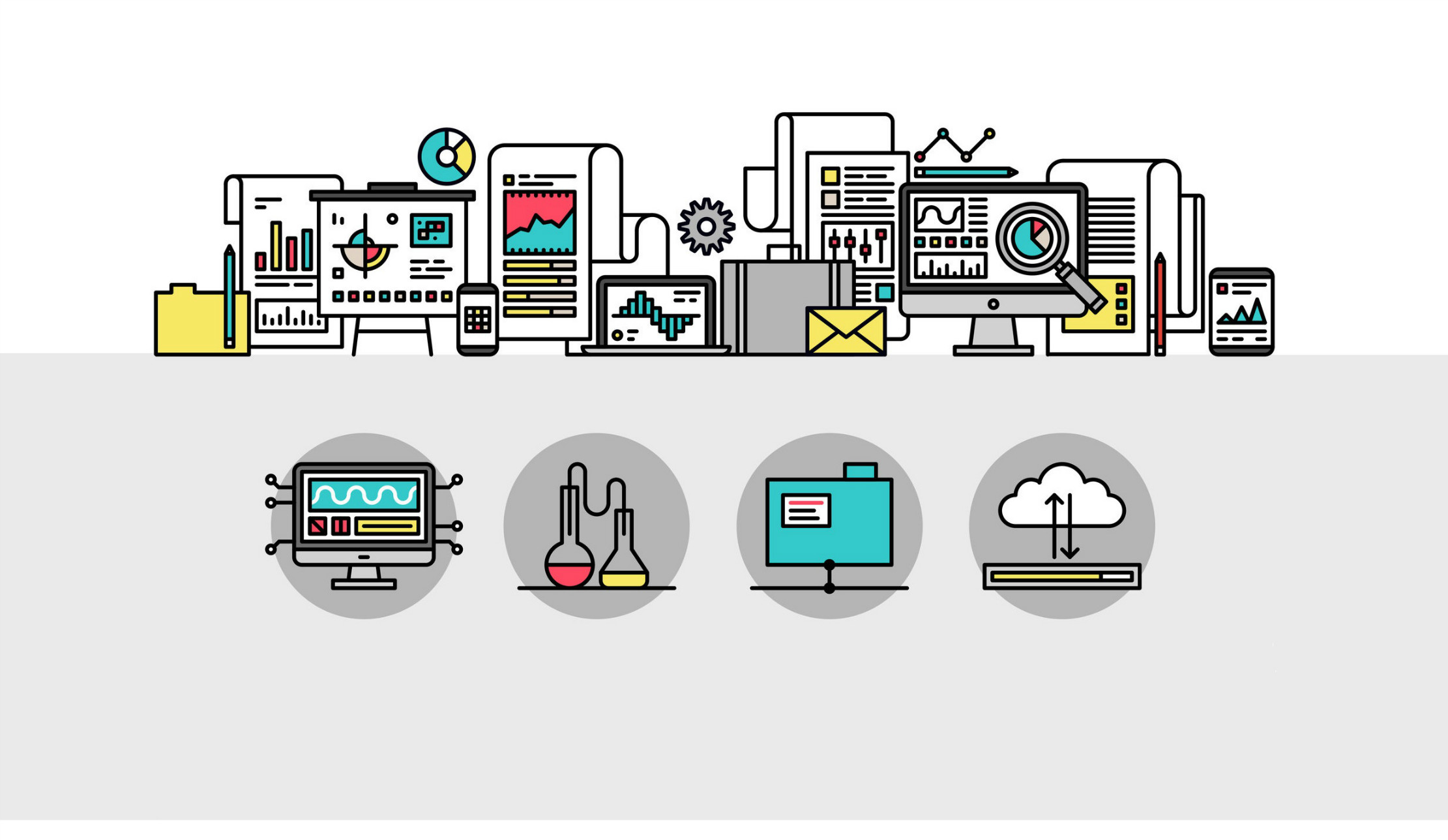 Data Analytics
---
In today's big data era technology can provide you with right kind of timely information which can be utilized to get competitive advantage, help identify customer's pain area, reduce operating cost, improve overall efficiency and many more.
The transformation from traditional organization to data driven organization is not as straightforward but it is mandatory. Enterprise who won't put data analytics in their decision making and future plans are sitting dinosaurs. Soon they will be extinct. To embrace data analytics and data science, organizations must have multiple expertise, ranging from data acquisition to storage, data transformation to data visualization, business intelligence to data analytics. And often times it is hard to find right combination of people to work and retain. We can help you mitigate all big data related issue by providing end to end solutions under one roof.
Our data analytics service will provide actionable analytics in real time, so that you can take better decision on time. Our data analytics expert work closely with your team of business leaders to make sure we cover end to end scenarios. We can help you better understand your data and find insights through proven tools and technology which can be used to take action upon, reliably.
The more knowledge and insights you have about market and trends, the better and quick decision you can take, before your competitors and gain significant advantage over them. To get there you need business analytics. At Veloxcore we provide solutions for intelligent business analytics, by intelligent we mean providing insights to right person, at right time. Imagine a weather analytics service providing alert only before few seconds about bad weather, not so useful right. That is what we try to avoid in our business analytics solutions, it is all about timing. And with today's mobile work, places too. Think about that you get low inventory alert for your store on your mobile and you can restock it right from the alert, rather than going into your SAP installation or back office application, how simplified your life would be. We strive to make that happen, making user's life easy and giving them actionable analytics, not just analytics.
Your organization's goal as a data driven organization should be to provide secure contextual information to every person in organization with respective their roles and responsibility, so that they can take informed decisions on time. We can help to get you there with our data architecture expertise, our intelligent visualization tools and techniques and actionable analytical services.
Subscribe for a monthly roundup of best bits for Big Data and Azure.
Don't worry, we hate spam too, Promise. That's why we only send out monthly emails.
Subscribe Now
Sign up & get updates strainght to you inbox
Stay in the loop with our awesome newsletter. We'll send you monthly
updates of our latest and greatest tools and resources.